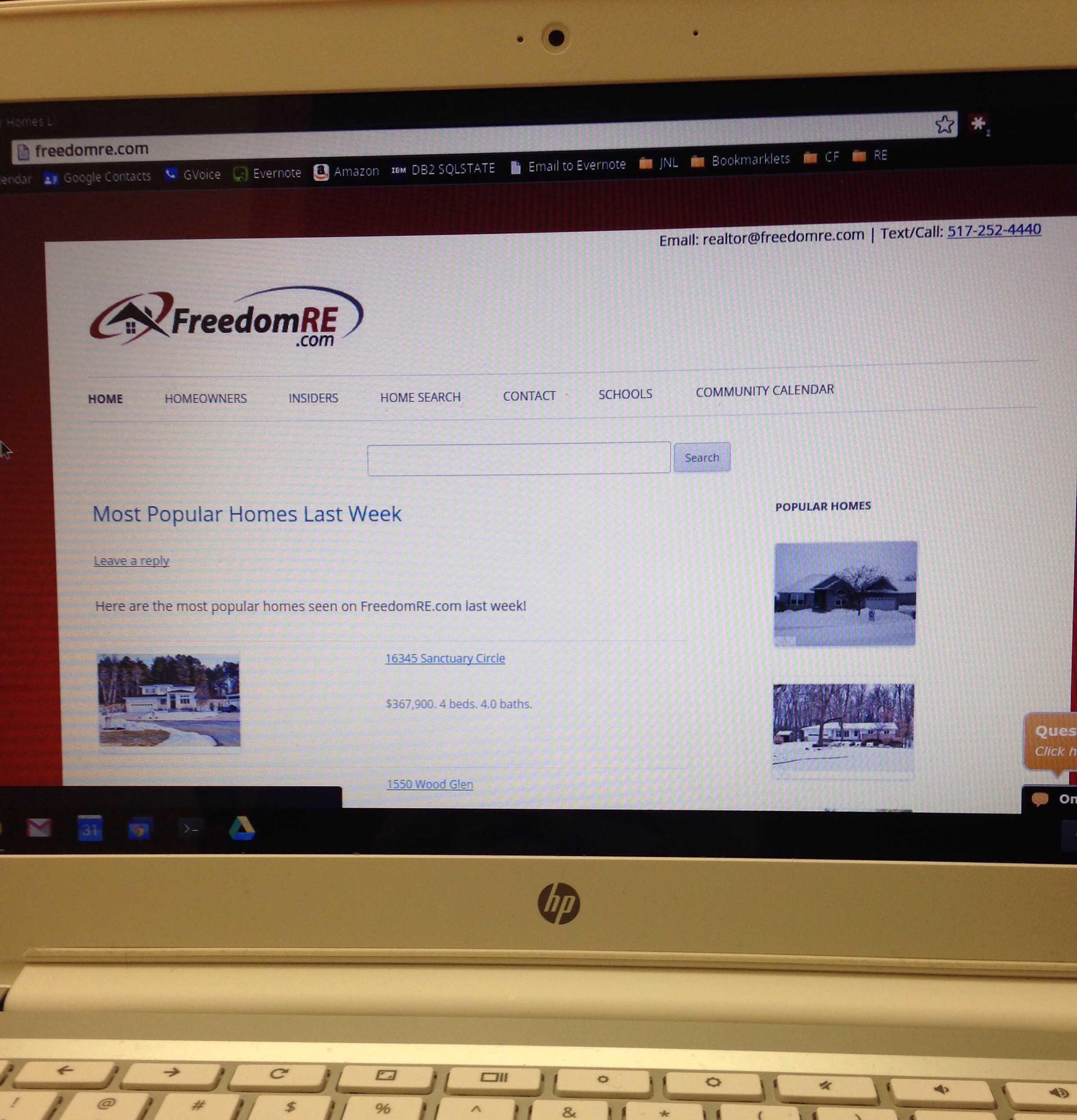 The photo doesn't do it justice so hop on over to FreedomRE.com and check it out.
Just a few of the recent enhancements include the new search functionality (MLS or address), the ability to deliver saved searches right to your inbox, the ability to save homes to your "favorites", and a bunch more that will help me serve you better!
Like this? Consider joining my mailing list, or at least using my affiliate link when buying from Amazon 🙂
You or someone you know looking to buy or sell?