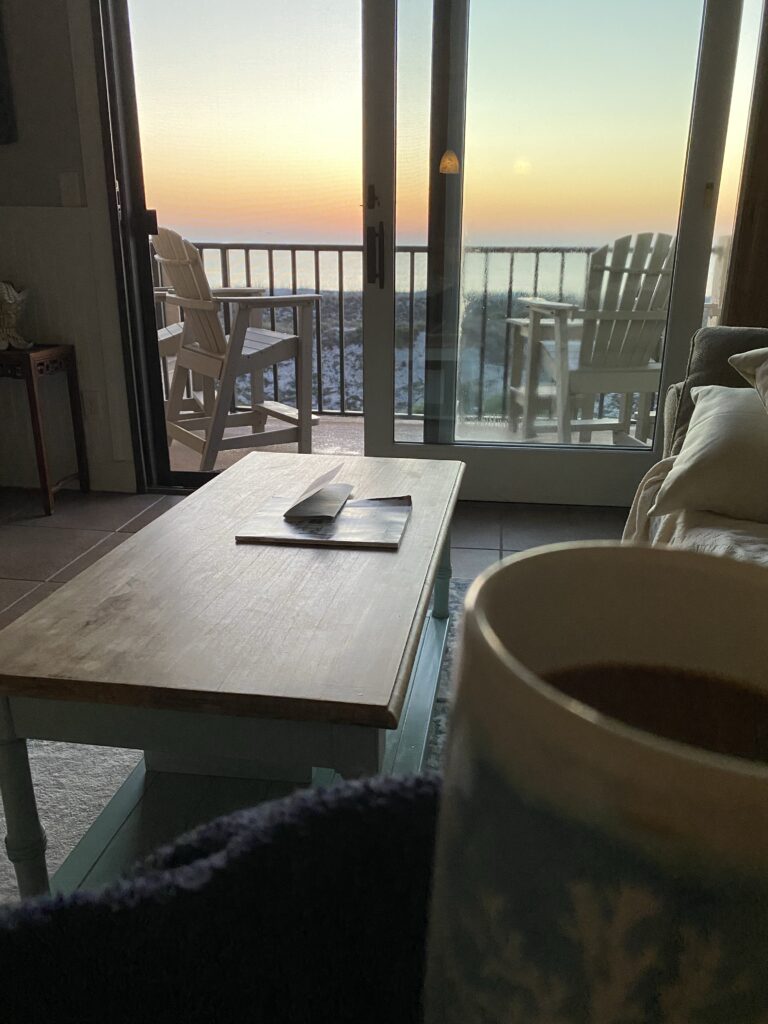 Just got back from a quick Spring Break trip to Amelia Island (Jacksonville, FL area). Stayed at this great Airbnb with some amazing ocean views. Spent each evening with the patio door wide open listening to the waves crash against the shore.
The first day we took a 2 hour boat trip with Amelia Adventures, and got to see wild horses, a manatee, and dolphins! Ate at Sliders Seaside Grill which was my favorite dining place of the trip (plus The Tavern by AIBC for beer and pretzels).
Wednesday we bummed around downtown Jacksonville and Neptune Beach. Downtown wasn't all that great since the "Friendship Fountain" was closed, and not much to do, but Sweet Pete's Candy Shop was a fun stop. There were also some museums and such, but we didn't bother with those. Ate at Fish Camp on the beach, which was ok, but not as good as I'd heard it made out to be.
Thursday was a day for history and learning while we drove the A1A ("beachfront avenue") and rode the St. Augustine Trolley Tour. Dinner at Salt Life Food Shack which was decent.
Overall, I could have spent the entire time just reading and listening to the ocean, but alas the kids actually wanted to do things, and I guess we had to eat too 😊. I'd say check it out if you're looking for a laid back trip.
Please remember to subscribe to the newsletter to stay up to date!
You or someone you know looking to buy or sell?

Disclaimer: Thoughts and opinions are my own, and do not reflect the views of any employer, family member, friend, or anyone else. Some links may be affiliate links, but I don't link to anything I don't use myself. You would think this should be self evident these days, but apparently not...