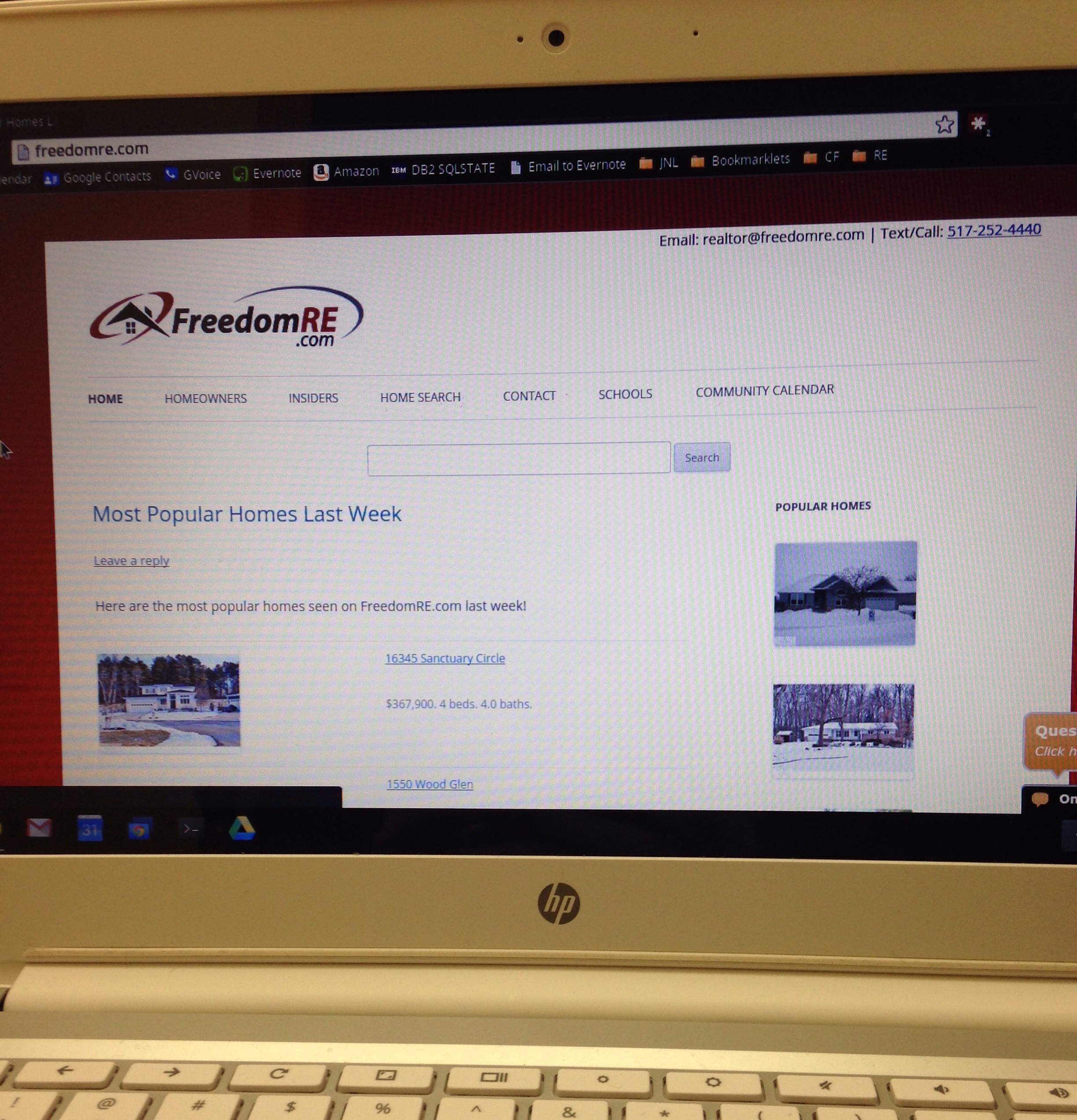 The photo doesn't do it justice so hop on over to FreedomRE.com and check it out.
Just a few of the recent enhancements include the new search functionality (MLS or address), the ability to deliver saved searches right to your inbox, the ability to save homes to your "favorites", and a bunch more that will help me serve you better!
Please remember to subscribe to the newsletter to stay up to date!
You or someone you know looking to buy or sell?

Disclaimer: Thoughts and opinions are my own, and do not reflect the views of any employer, family member, friend, or anyone else. Some links may be affiliate links, but I don't link to anything I don't use myself. You would think this should be self evident these days, but apparently not...