So it's "Prime Day" and I figured I would go check if the very expensive router I just purchased was cheaper… and boy was it. So, I figured I could just contact a person and they'd adjust the price no problem and the world moves on. BIG MISTAKE. No. They want you to reorder the EXACT same thing, have it shipped to you, and return the EXACT same thing right back to them instead of just doing a price adjustment! You have got to be kidding me! Don't believe me? Check out the chat thread…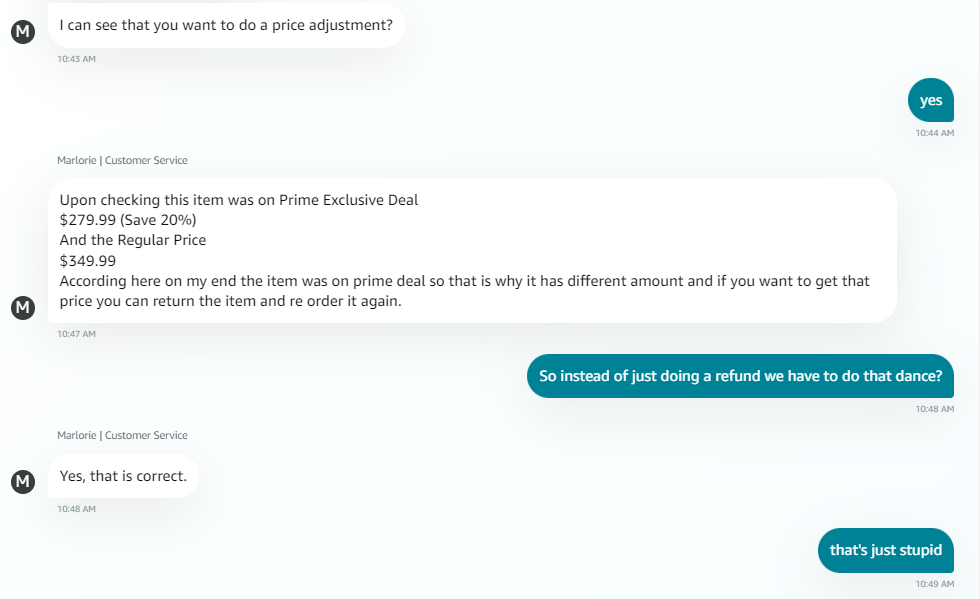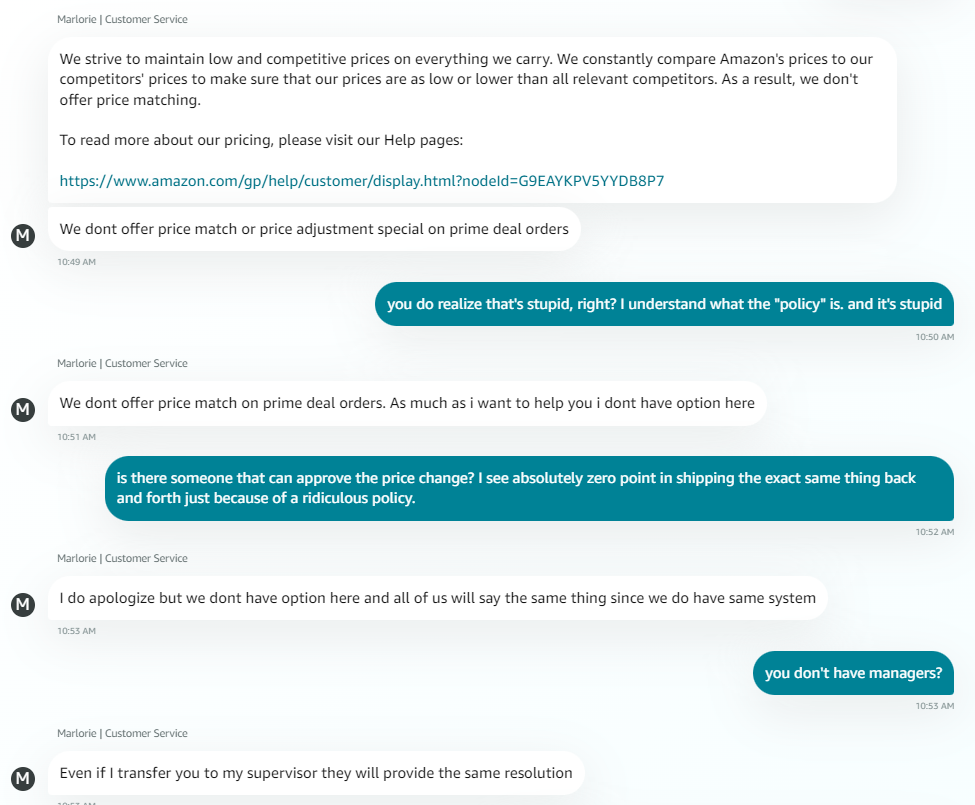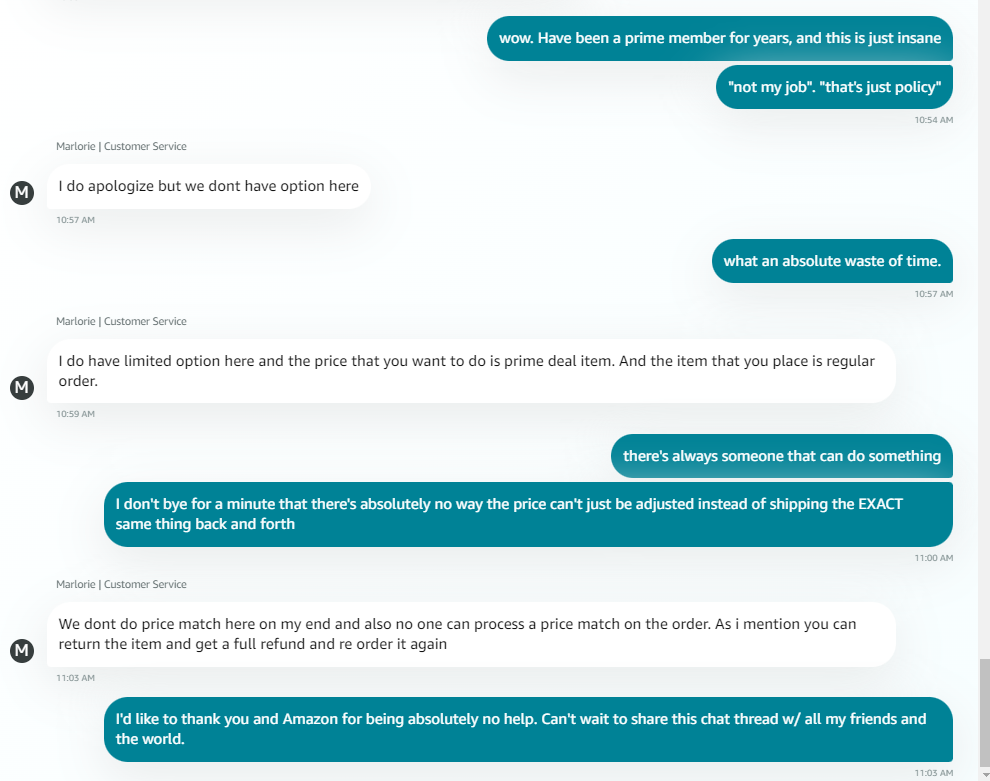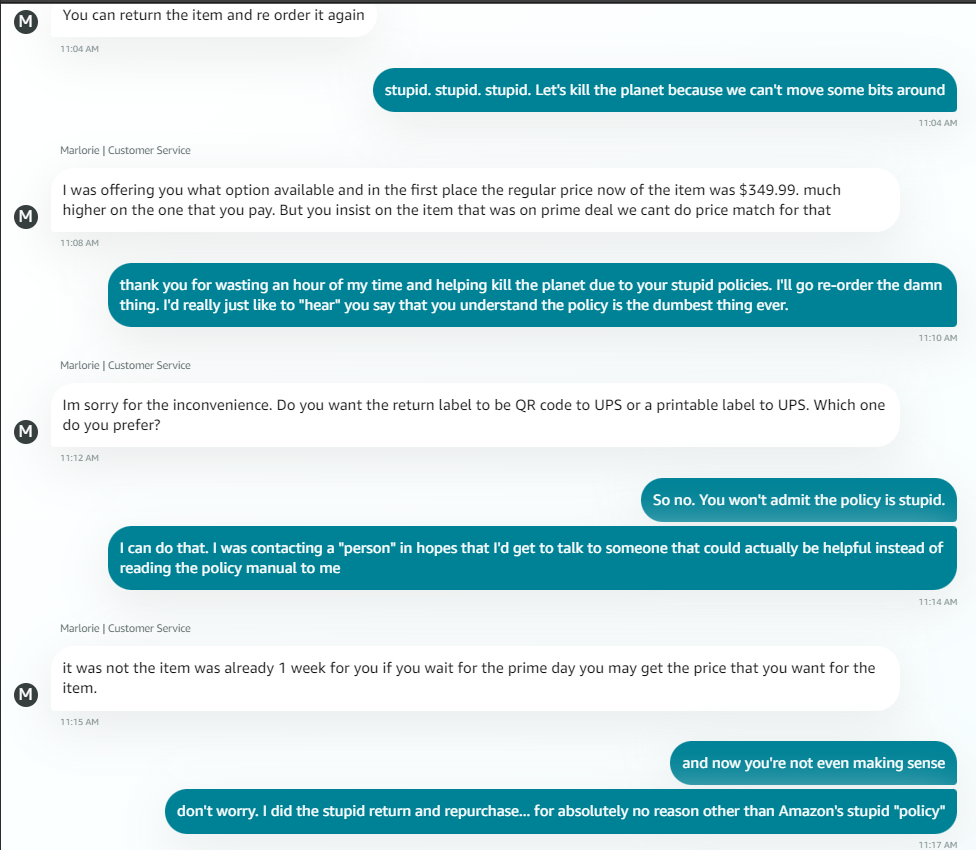 Please remember to subscribe to the newsletter to stay up to date!
You or someone you know looking to buy or sell?

Disclaimer: Thoughts and opinions are my own, and do not reflect the views of any employer, family member, friend, or anyone else. Some links may be affiliate links, but I don't link to anything I don't use myself. You would think this should be self evident these days, but apparently not...